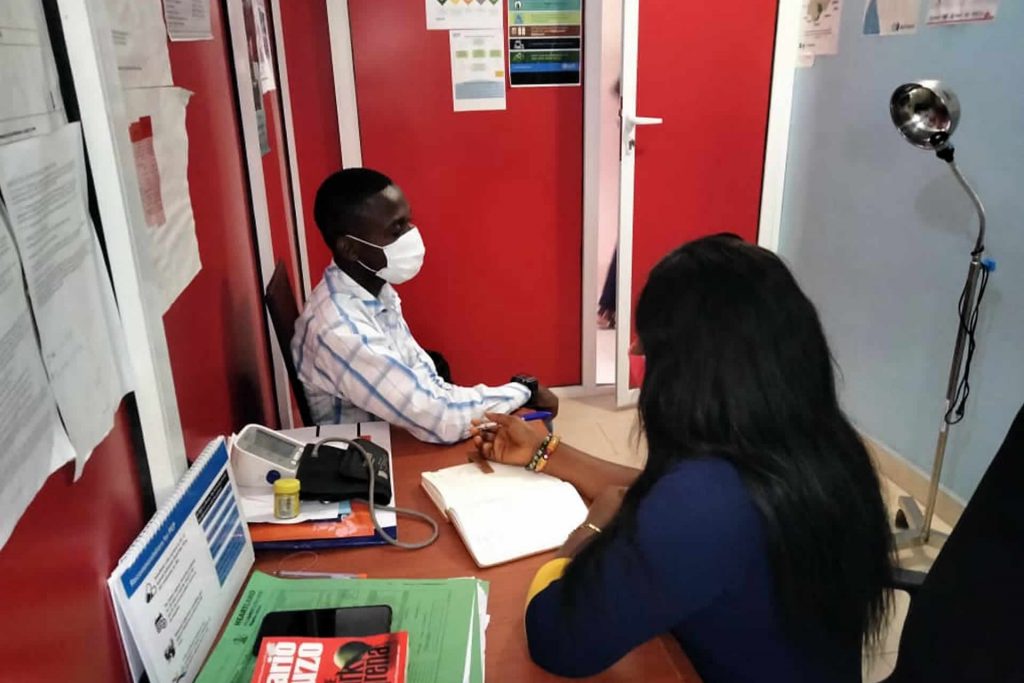 In Nigeria, barriers related to stigma and discrimination affect timely access to HIV prevention services for key populations (KPs). This holds true even at KP-friendly points of care like community centers and One-Stop Shops (OSS), which provide HIV prevention, treatment, and care services in a safe space. Engaging KPs in private WhatsApp groups and providing a companion to accompany them to the point of care can mitigate barriers and increase service uptake.
Funded by USAID under the Key Populations CARE 1 initiative, JSI implements the Total Market Approach (TMA) project in Nigeria. In 2018, the AIDSFree project, also managed by JSI, launched Keep It Safe and Sweet (KISS), a social media-based behavior change campaign to create demand for condoms and lubricants. The campaign has been expanded by the TMA project to include other HIV/STI prevention services.
The campaign's behavior change intervention uses peer-to-peer linkages to recruit KPs to private/closed WhatsApp groups where peer educators disseminate information about HIV and STIs and generate demand for commodities such as pre-exposure prophylaxis (PrEP) and HIV self-testing kits. The WhatsApp groups are peer-led, creating a safe space for KPs to access behavior change information without fear of discrimination, stigmatization, or prosecution.Additionally, during peer education sessions, peers from the community refer KPs for HIV/STI services and offer to accompany those seeking services to the point of care, which is frequently an OSS. Over four months, through the WhatsApp groups and peer education sessions, key HIV prevention messages are promoted, including the range of HIV services available at OSSs and community centers.
At the end of the four months, the cohort graduates to a behavior maintenance group, which provides regular reminders of health behaviors to prevent HIV and other STIs. There are currently 1,943 KPs in the behavior change and maintenance groups.
In a process evaluation of a cohort of 30 participating WhatsApp groups, 80 percent of KPs reported feeling that the groups were effective because they shared timely HIV/STI messages, maintained patient confidentiality, and were available in a variety of locations. As a female sex worker who participated in a KISS peer education group in Lagos said:
"My peer educator led me to the OSS at Agege, Lagos. They attended to me very well, gave me medicine [PrEP], and told how to take the drug. PrEP is easy to take for anyone that wants it."
Just two months into offering accompanied referral to points of care, the project recorded 24 accompanied visits to OSSs in Uyo, Calabar, and Agege, leading to the provision of services in HIV testing, cervical cancer screening, screening and syndromic management of STIs, PrEP, and the distribution of condoms and water-based lubricants. Accompanied referral linkages show signs of increasing KPs' access to HIV/STI services.
In collaboration with partners, the TMA project will continue to support peer educators to provide accompanied referral linkages and gather testimonials from those who have accessed HIV/STI services to stimulate interest among others.